Welcome to Dr. Joel Warshowsky's
Vision from the heart, a holistic solution for children with visual and subsequent behavioral needs. This is your online answer center for pediatric eye and vision care. Dr. Warshowsky is a world leader in the field of Optometric Visual Therapy. His over 37 years of experience has changed the lives of children and their families in the New York and New Jersey communities as well as all over the world.
If your child has special needs, you have found the answer you have been hoping for! Dr. Warshowsky and his staff have helped children of all ages who live with their own personal challenges as a result of their visual difficulties. Vision care for children with special needs is one of Dr. Warshowsky's specialties.
Behavioral and Developmental Optometrist, is Associate Clinical Professor Emeritus at SUNY College of Optometry where he has been on faculty since 1976.
The next time you have a question about the health of your child's vision, we hope you turn to Dr. Joel Warshowsky and his "vision from the heart" for every child.
How Behavioral Optometry Can Unlock Your Child's Potential
Visual dysfunctions can limit children's concentration, self esteem and school success as they struggle to understand fundamentals such as colors, letters and how to judge distance. With the right help, these obstacles can be overcome, allowing children to reach their full potential and see the world clearly.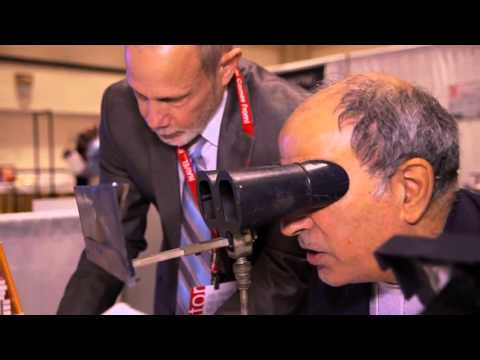 Published on Nov 11, 2014
The Nutrition, Aesthetics, Vitality, Efficacy, Life (NAVEL) expo is a Long Island NY event that brings together the very top wellness oriented, prevention minded, integrative physicians, authors and celebrities, who educate and inspire the thousands of people who attend on the fundamentals of lifelong optimal well-being, lasting beauty, fabulous fitness and natural approaches to reversing chronic conditions. To watch the video in it's entirety CLICK HERE.
Click Here  For More Radio Interviews and  New speaking engagement in September.
Click Here To Read More About Dr. Joel's Book
CLICK HERE…To Read Real Review's
Click Here For YouTube Review Of The Book
NY – NJ Vision Therapy – NY – NJ Children's Vision – NY – NJ  Pediatric Eye Disease – NY – NJ  Pediatric Contact Lenses – NY – NCare – Dr Joel  – NJ – NJ Vision Therapy – NY – NJ Pediatric Eye Care
Computer Vision in NY – NJ  – Visual Impairment NY – NJ – Ocular Disease & Infections NY – NJ  – Visually Impaired NY – NJ  – Amblyopia – Glaucoma – Eye Diseases NY – NJ  – Prisms in NY – NJ – NY Vision Therapist  – Optometric Visual Therapy in NY – NJ
 The Below is a COMMENT Form Only, if you wish to leave a comment.
If you want to Contact Dr. Joel Please use the Contact Dr. Joel Form.
3 Responses to "Welcome Parents"